Yuki
Adding color to accountancy
The Yuki Assistant gives you insight into your financial health 24/7 and makes it easy and fun to keep up with your financial administration.
challenge.
Yuki believes bookkeeping can be different: easy and fun. They enable entrepreneurs to achieve maximum success by creating accounting software that is as smart and efficient as possible, from your pocket to your desk.
approach.
In close collaboration with Yuki's internal team, we aimed to design a mobile application that contains as much functionality as their desktop software, without sacrificing its ease of use.
solution.
An evolved brand identity, UI/UX design and product iconography. We aimed for a clean, functional yet fun look and feel, that will be experienced as an extension of the desktop software and invites users to feel at ease with.
Collaboration for the best results
Collaborating with the clients team
By working closely with the internal design team of Yuki, we were aware of all changes and decisions on their end, which allowed to work more effectively.
Functionality by functionality
By focusing on one functionality at a time, we can dive deeper into the details of this functionality.
Today's to-dos
Start your workday by finishing some open tasks: answer outstanding questions, upload a missing sales file or confirm a missing purchase file.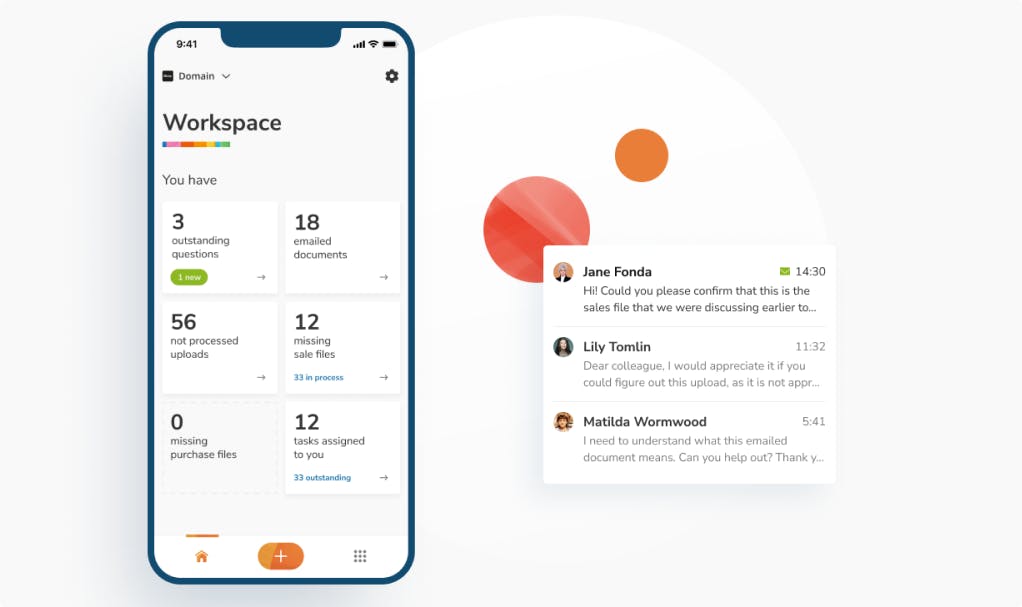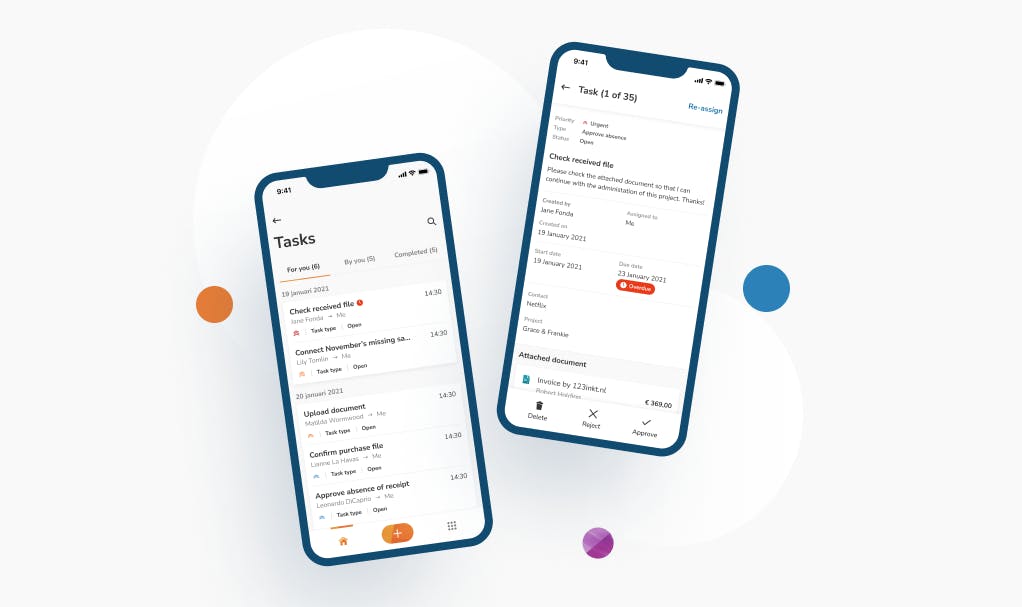 Assigning tasks
Assign tasks to your colleagues and accountant in order to easily keep the financial administration up to date.
Financial monitor
The financial health of the company displayed in charts and timelines.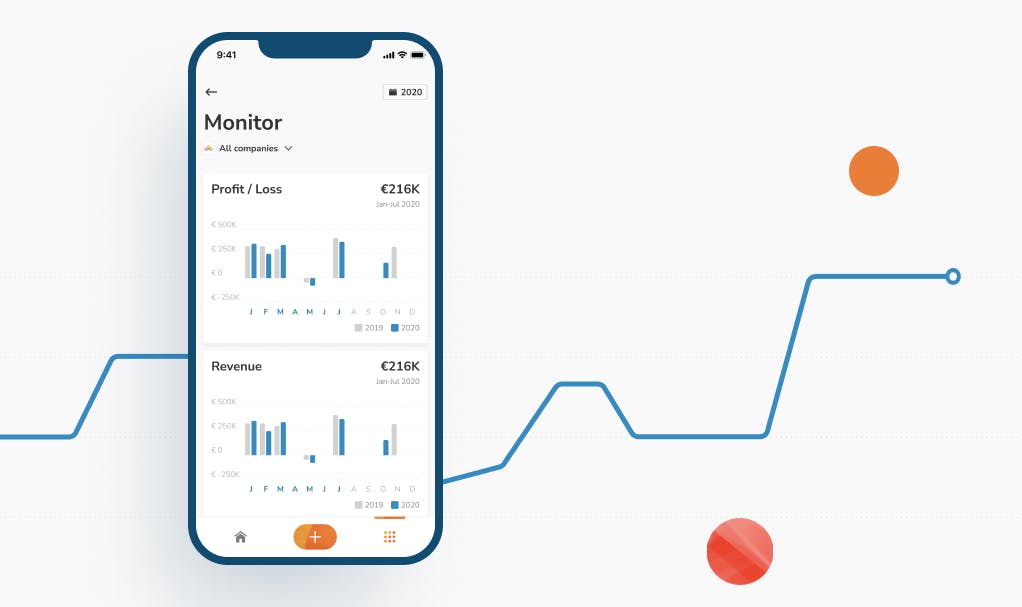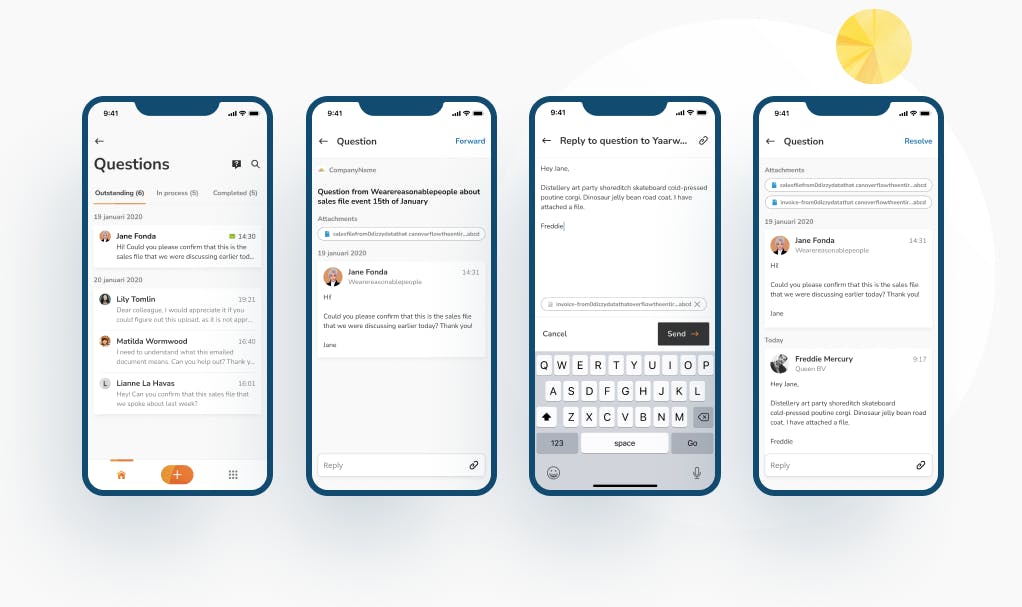 Questions
Prevent errors and clear up any uncertainties by asking your colleague or account about that one file.
Contacts
Easily locate your contacts, related companies and any information or files related to them.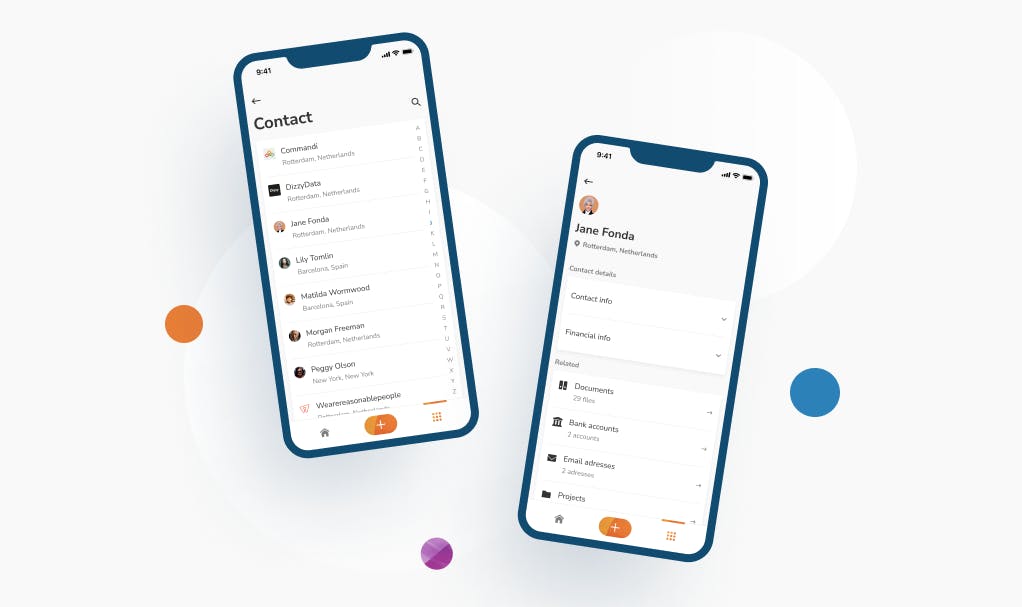 What our clients say
Wearereasonablepeople's way of working was flexible, efficient and effective that fit our agile methods. They were very fast to grasp our projects's concept, understand and translate it to their work perfectly.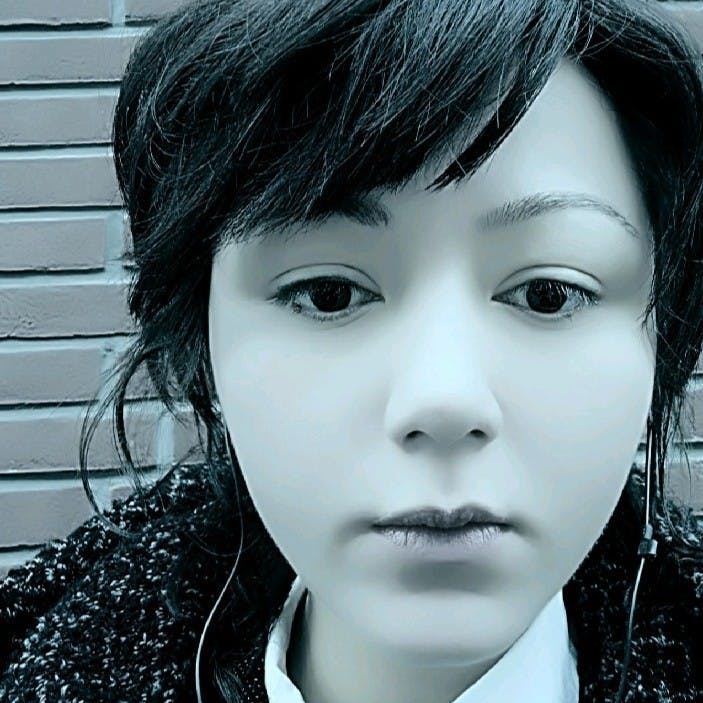 Merve Orhan
UX Lead at Yuki
Let's work together
Please fill in the form, or if you prefer, send us an email!